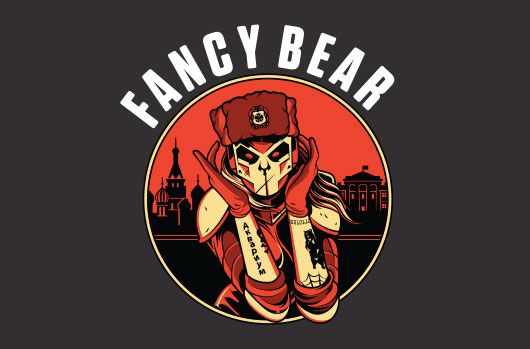 The Russians did us a favor by hacking into the DNC's servers. I say "the Russians," by the way, because while Fancy Bear may have done the hacking, we have zero evidence that the Russian government had anything to do with it. I repeat: zero evidence. We have suppositions. We have sneaking suspicions. We have rumors and opinions and fake news and out-of-context intel and... but we have no actual
evidence
. So let's just say "the Russians" and not concern ourselves with which specific Russians they were.
Still, we owe them a collective thank you. You see, all they did was give us information. Facts. They let us know what was going on. And that is bad... how again? So we elected Trump. Does anyone honestly think that leaked DNC emails are what made that happen? I think the Democrats are grasping at straws here. They want desperately to avoid confronting the reality of the election. Their policies and values were rejected by the American people.
They forgot we existed, here in "flyover country." They forgot we could and would vote in our self-interest. What is our self-interest? Coal mining. Factory jobs. Protectionism. Prosperity over hippie environmental overreaction. Less government control over our lives, forcing us to help celebrate behaviors that our faith tells us are abominable before God. We voted for the option that at least paid lip service to what we hold dear.
Do we actually believe that Trump believes in these things? I personally doubt it. However, when given a choice between someone who is vocally antagonistic toward our values and someone we suspect is tolerant of them at best, we'll vote for the latter.
Look at a district-by-district electoral map. Even in blue states, most of the map is red. The vote in blue states is dominated by one or two overpopulated urban centers. Who knows how many of the non-citizen residents there are voting? There's no way to tell, really, since those who register people to vote in get-out-the-Democrat-vote programs don't bother asking. All you need in any state is an ID, which non-citizens can freely obtain. While Democrats may dispute the impact of illegal voting and election fraud verbally, they have nothing against non-citizens voting in principle. To them, such voter fraud doesn't really count. How dare we suppress minority votes, after all?
The Russians may have influenced some swing voters, enough to tip the scales in Michigan and Ohio, although both of these rust-belt states need mining and factory jobs desperately. They let us know exactly with whom we were dealing. The RNC wasn't hacked. Why? Better security? Their candidate was less hostile toward Russia? Either way, so what? We knew of Trump's foibles. The media bellowed them out loudly and incessantly.
Thanks Fancy Bear. Thanks Vlad, if you were in any way involved. You helped us dodge a bullet. We owe you one.